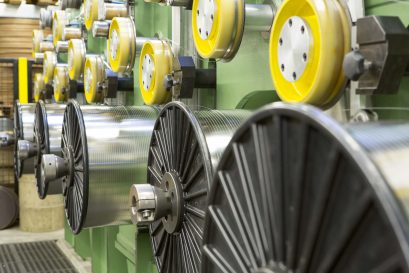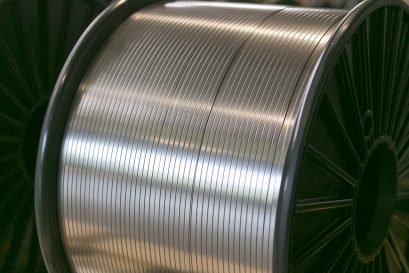 Full efficiency with our band: in the past you were forced to work with lots of single small-weight strips. Especially for narrow strips (up to approx. 15 mm width) this is often difficult to handle and very time-consuming.
Reducing production costs. We can offer you a cost-saving solution for your production with material supplied on reels. Reel wound quantities starting from about 100kg speed up the change overs and reduce scrap loss in your production leading to greatly improved handling and more efficient processing with better economical results.
In order to achieve high reel weights, we weld the steel strips in broad widths, rework the material and then proceed with final slitting. This production process guarantees exact measurements at the welding points, a continuous welding seam throughout the whole strip width and welding points without any offset. With our state-of-the art technology we enable you to achieve considerable reduction of your production costs especially for small width steel strips.